Aubrey Lauren provides high-quality online voice lessons for interested parties, with over 8 years of experience as a music educator.
The best part is, the first lesson is always FREE!
If this sounds like something that you would like to partake in, please click on the "Book Lessons" button in the widget below.
"As a voice teacher, Aubrey is so knowledgeable and enthusiastic. She instantly makes me feel comfortable and able to sing out. I've taken voice lessons before, but Aubrey is able to teach me solid techniques and add valuable suggestions to help my singing rise to the next level. She's got a wide appreciation for and experience in various music genres, so even though her formal training was in opera, she gives me all kinds of great coaching on rock and pop tunes, as well as a deeper understanding of how to prevent vocal injury. I've come a long way in live performance with her help. She's always my biggest cheerleader, which makes me more willing to take risks. She's a great teacher!"
-Mark B.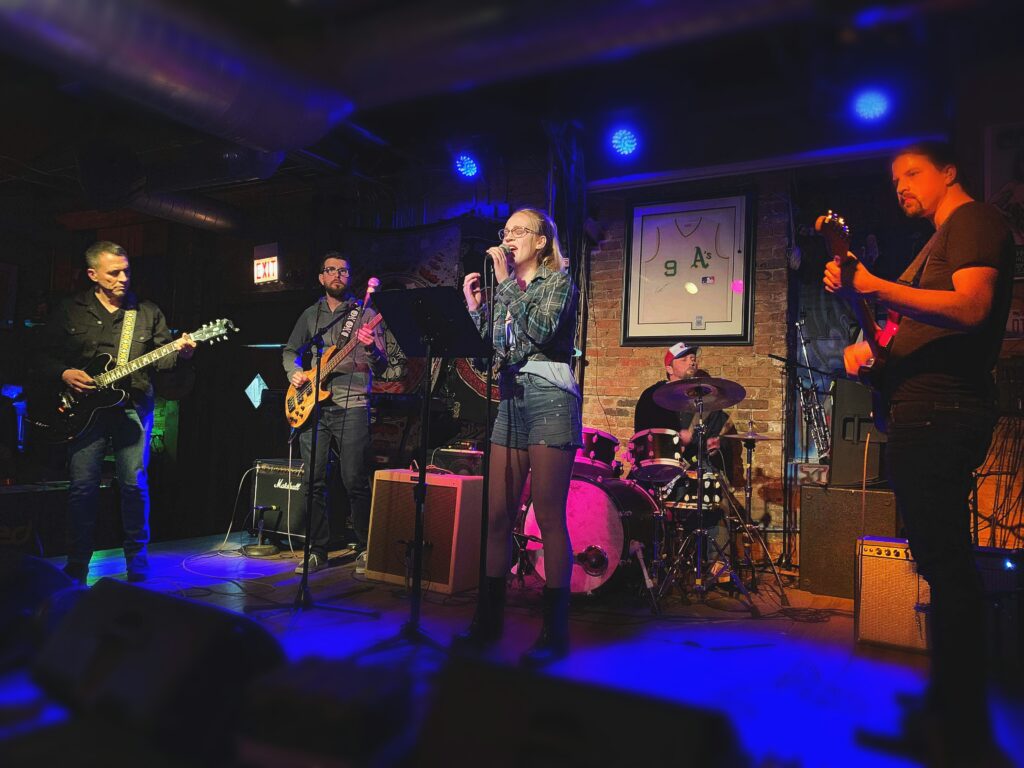 "I have been working with Aubrey for the last year and a half. I missed our face-to-face lessons when the pandemic hit, so I'm thrilled that she moved to an online platform! I've grown from someone who enjoys music to becoming a musician myself. She helped me accomplish this by building my confidence and this is what motivated me to learn and practice the skills I didn't even know about or realize that I could actually perform. You will LOVE working with Aubrey! I highly recommend her!"
-Therese J.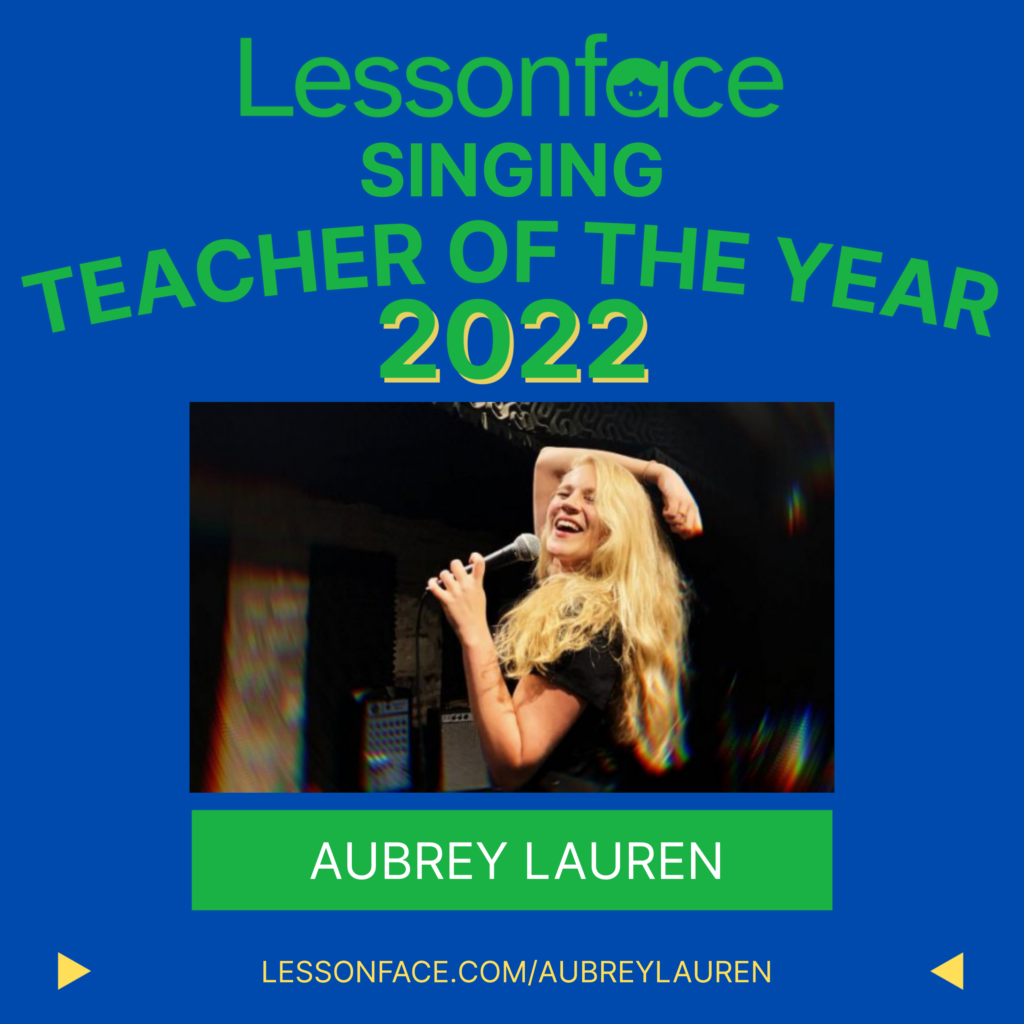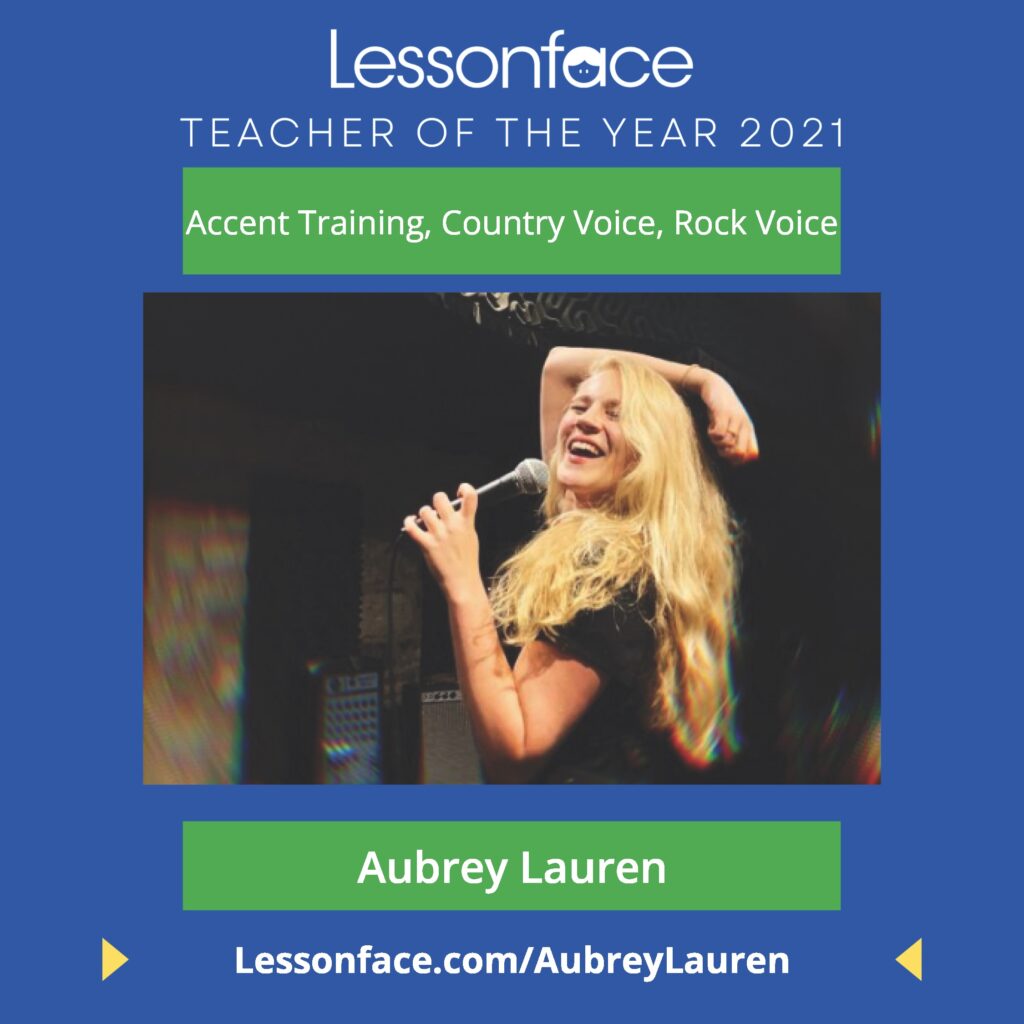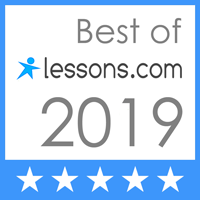 "I love working with Aubrey! She's a great teacher, is very organized, and so much fun to work with too!" – Amy
"I've been to 3 different people and this was the best yet. Incredible experience. Very satisfied and looking forward to our next meeting." – Kody
"Aubrey makes her lessons inviting and approachable from the get-go. You get a teacher who obviously knows what she's doing and knows how to connect to her students and put them at ease – it's so hard to find someone you can be comfortable enough with to articulate where you're having trouble. She's the most encouraging teacher I've ever had." – Kyle
"Aubrey Lauren is an incredibly intelligent, thoughtful, and kind professional. She gets the job done quickly and efficiently. Anyone with the chance to work with her absolutely should." – Jacqueline
"There are three awesome things about taking lessons with Aubrey. First, she's super talented. Second, she's a natural when it comes to helping you build your confidence. I definitely feel more confident now. Last, she helped me learn my own unique way of being present on stage. I have grown significantly as a musician and highly recommend the Aubrey experience to everyone." – Ravi
"Aubrey is a patient and conscientious instructor with a liltingly lovely voice and the ability to calmly quell new students' insecurities. Her pedagogy really helped me get comfortable with my voice over time and the basic building blocks we worked on laid a helpful foundation for my solo practice. Like anything else, you get out what you're willing to invest (and hopefully more), but it helps immensely to have a skilled instructor like Aubrey to guide the way." – B.K.